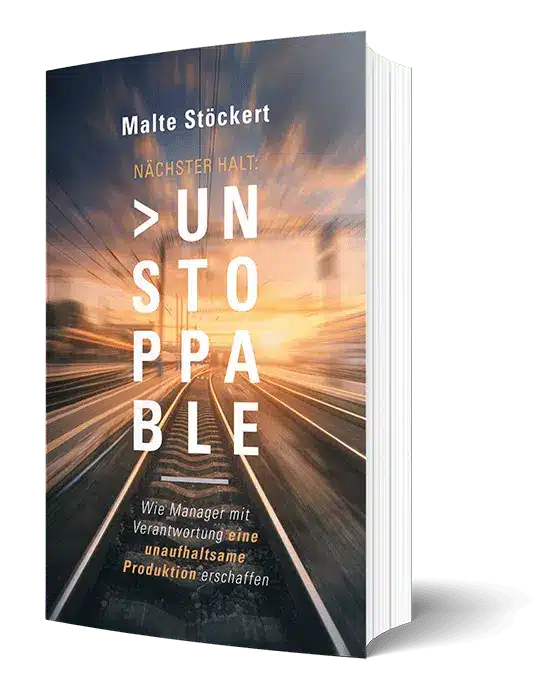 Book "Next Stop: UNSTOPPABLE"
Price: 14,90 € | Format: PDF
Malte Stöckert takes the reader on a journey to the daily challenges of a middle manager and his team in a manufacturing company. You get to know Thomas on this journey.
He is faced with seemingly unsolvable tasks and feels in a conflict of values that makes him doubt himself and the task again and again. Accompany Thomas on his journey to examine and reflect on his own worldview.
In the end, Thomas keeps asking himself what the meaning behind it all is. This is a question that is obviously being asked more and more frequently by people in the German SME sector. The relevance of this work in the entrepreneurial context becomes impressively clear in these passages of the book.